Water Softening and Filtration Systems
for Healthier Enjoyment
Honest, Reliable, Friendly Plumbing Services
Water Filter Systems in Marco Island, Florida
Paul Stein Plumbing services residential and commercial water softening and filtration systems. Choose from filter and reverse-osmosis systems that provide your home or business with the best-tasting water for drinking, cooking, bathing, and more. Give us a call at
(239) 394-3995
for the added peace of mind that a quality water softener or filtration system can bring to your home or business.
Why Choose to Filter Water?
There are benefits to filtering the water you use. Much of the water that comes from faucets at home and in the workplace, may be treated but can have a certain level of impurities. It may be inevitable to find that water can taste differently or see that it leaves residue when you wash dishes or laundry. Know that the water you need in the kitchen for drinking or cooking delicious food, in the bathroom when you shower or bathe, or for utilities like washing dishes or laundry is the best it can be for healthy and effective results.
Drinking Water Filter Systems for Homes and Small Businesses
There are various types of water filtration and softening systems you can choose for your home or small business:
Each of these different types of filtration may remove different pollutants or particles, but there is no one remedy that removes all contaminants. Therefore, many residential and commercial customers use two or more of these processes. Consult with the experts at Paul Stein Plumbing—we can help review the benefits and costs, so you can make an informed choice.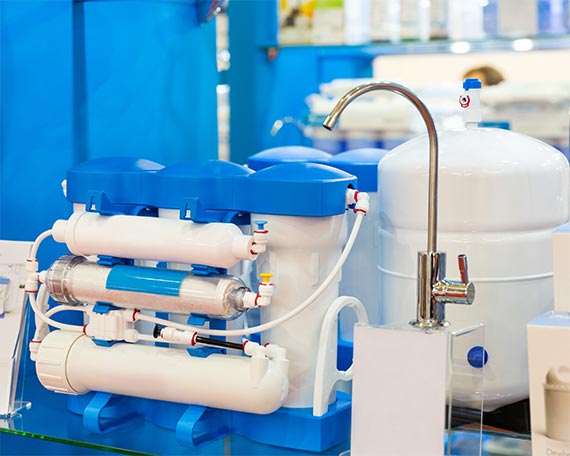 Install New Filtration or Softening System When Building or Renovating
Knowing that filtered water holds benefits, it makes sense to work with a qualified, local plumber like Paul Stein Plumbing. We have the experience to do the installation on a new build, addition, or renovation. Upgrade the water system in your home or business and know that you are providing quality water to your family, employees, or visitors. Paul Stein Plumbing provides drinking water filter system solutions.
Residential and Commercial Water Filtration
Paul Stein Plumbing is pleased to offer residential and commercial water filtration systems. Our clients count on the best, and we provide the water filtration that best suits your needs. As master plumbers, we have the experience our clients appreciate. Whether you need something for your home, or a system for your small business, Paul Stein Plumbing addresses your concerns and can provide the right drinking water filter system, using quality, name-brand materials featuring Aqua Pure filters by Cuno/3M.
Paul Stein Plumbing Offers Water Treatment Services
Water treatment services from Paul Stein Plumbing ensure that water for your home or business is the best it can be. Consult with our drinking water filter system experts if you are in:
Marco Island • Naples – Zip Codes 34113 and 34114 • Isle of Capri